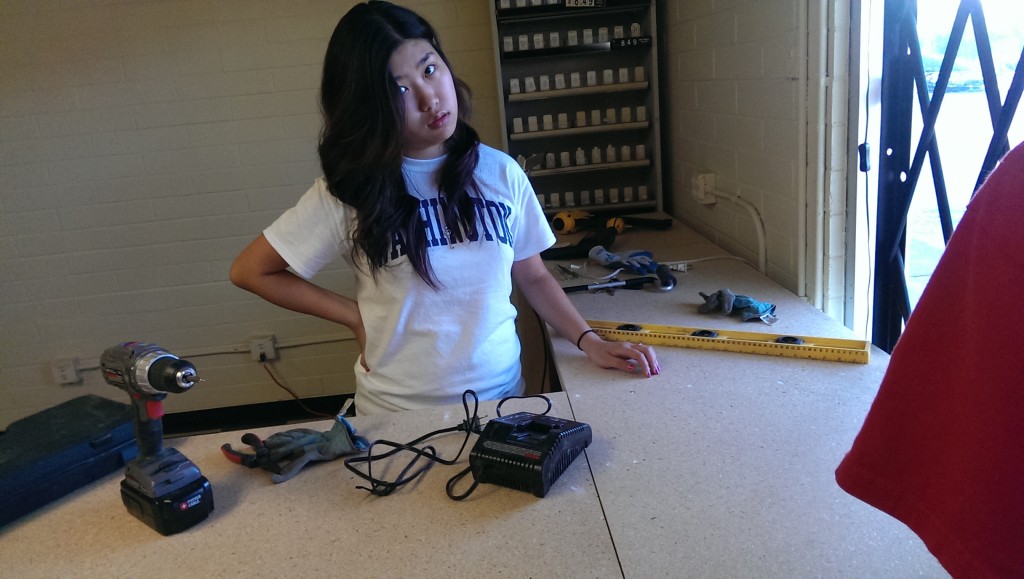 So it turns out that Hussein and Ali did come in today and they finally started getting stuff out of the store. In the meanwhile, my father was finishing the counter. Ali did say that he would do his best to get rid of the stuff in a week's time. I'm definitely going to hold him to his word and make sure that he gets everything out of the store within a week.
So while I was in the back helping my father out, I could hear one of the guys that my sister was helping out in the counter. Of course, us being asians, there are several people who think we've gone to their high school. It's even funnier for me considering that I've graduated earlier than most of the people that ask. Anyway this is what happens with Jasmine. (The name will be censored for privacy)
Guy: Hey so… you went to C* [High School], right?
Jasmine: Oh, no. I graduated from A* [High School].
Guy: Oh I see. That's cool.
My father muttering: Worst pick up line ever dude.
Of course, the moment I hear this I die laughing. My father can be the funniest person without meaning to sometimes.